I have worked across B2C and B2B in the following categories: Bakery, Beers, Condiments, Cooperative community, Charity, Chef-led, Dairy, Desserts, Energy bars/balls, Eggs, Foodservice, Fruit & Veg, Energy/wellness drinks, Fair-trade, Foodservice, Free-from, Health, Juices, Luxury retail, Plant-based, Preserved/smoked, Ready meals, Seafood, Snacks, Tea/tisanes, Vegan, Wine, and World foods.
My previous client list includes, in alphabetical order: Bakehouse (B2B), Bounce Foods (balls), Clarence Court, Claire's Handmade, DRGN Drink, Dr. Sally Bell, FareShare, Fortnum & Mason Plc, Michelin Star Chef Marc Fosh, Hebridean Smokehouse, McCormick-Schwartz, Natural Balance Foods (Nakd), Paramount Seafoods, SugaVida, Summer Isles Foods, Tanfield Foods, Tropical Wholefoods, and more…
Project summaries are like icebergs, to find out more, click the talking turkeys and connect by phone, email or social platforms.
Sally Bell is a Doctor with dynamic digital aspirations. Dr Sally draws on conventional, functional and lifestyle expertise and themes to provide integrated ways to treat the whole person.
I am working with Dr. Sally to build a world-class health and wellness learning platform. The first stage of the project covered digital business planning – competitive analysis, search insights, topic content planning and learning management systems.
Watch this space, what follows will be an important initiative in the online health and wellness space.
Thank you for the splendid work Rich, my vision is coming to life brilliantly. I'm inspired about the launch and the amazing future we're building. Dr. Sally Bell.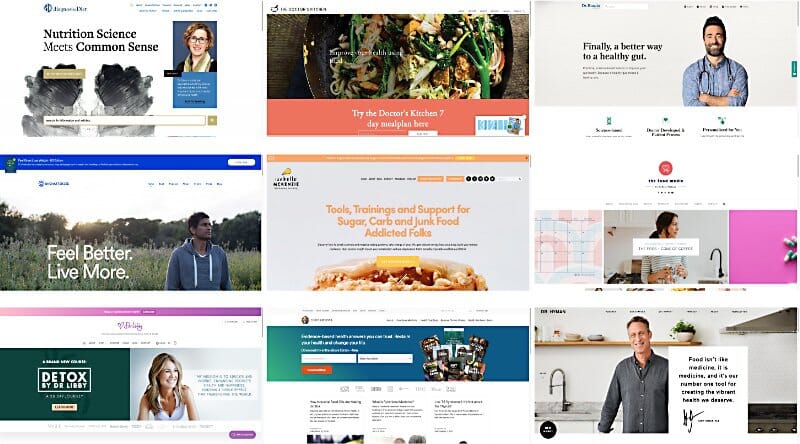 DRGN asked me to rebuild their website for their next stage of growth. On-site commerce is reimagined with links to DRGN's online stockists. I re-created a product/SEO-led architecture, all content, and translated the brand's marketing materials across the new digital design.
Stockist-linked commerce site; creative application of existing branding; business, brand, product and SEO-led content; health copywriting (regulated claims); imagery and video co-creation/optimisation; eMail marketing setup; Google integrations.
For ongoing strategy planning, I also delivered search insights into category and competitive dynamics, and opportunities for development.
Rich has been a pleasure to deal with. He goes that extra mile to deliver ideas and solutions, and his attention to detail is extraordinary. I'm delighted with the end-result and we have a great digital platform to support DRGN's growth. Vishal Sodha, DRGN Drink.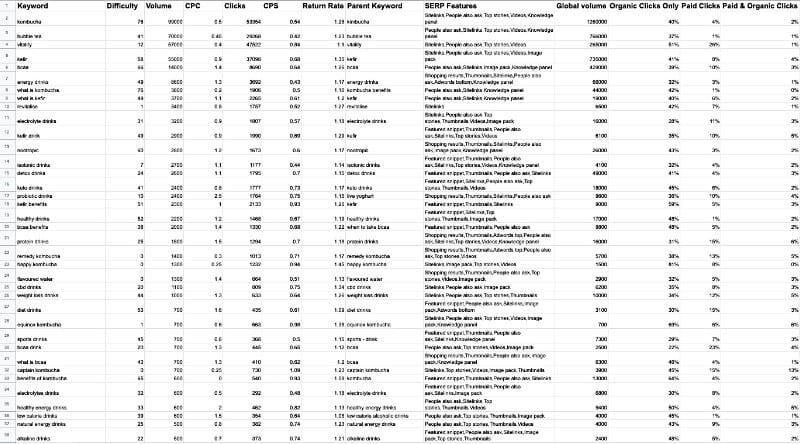 SugaVida asked me to rebuild their website after 10+ years in-market. The site is e-commerce optimised. I re-created a product/SEO-led architecture, content, and translated the brand's new packaging identity across the new digital design.
Integrated e-commerce site; creative application of new packaging design; business, brand, product and SEO-led content (regulated claims); imagery and video co-creation/optimisation; eMail marketing setup; Google integrations.
Rich transformed our 10-year-old website to the all new sugavida.com. He has a great blend of technical and creative skills. He always does what he says he will do, and has been a pleasure to work with. Alice McSeveney, SugaVida Marketing.
A few years back, GOODMINZ became a plant-based pioneer. I created the products, brand, and, of course, the brochure-style website, including branding, architecture, content, and on-site influencer collaboration. Presentations to Sainsbury and Tesco were a success.
Brand identity, product development; brochure-style website; brand and product content creation; imagery co-creation/optimisation; Google integrations.
I've created a series of GOODMINZ recipes pimped with herbs, spices, seeds, fruits and other ingredients. Being able to take the flavours in any direction is amazing. GOODMINZ is so clever and delicious. Niki Webster, Influencer/Author, Rebel Recipes.
SAIDA MIA asked me to help re-launch her African foods business. I created the range and product concepts, e-commerce website, brand identity, and label designs.
Business re-launch; Integrated e-commerce site; application of new packaging design; business, brand and product content; imagery co-creation/optimisation; eMail marketing setup; Google integrations; brand identity; label design; product development.
Richard has been brilliant in helping me relaunch my business. My website and brand is amazing. I now have a great foundation to spread the word and take people on a culinary adventure around the fantastic flavours of Africa, I can't wait! Saida at SAIDA MIA.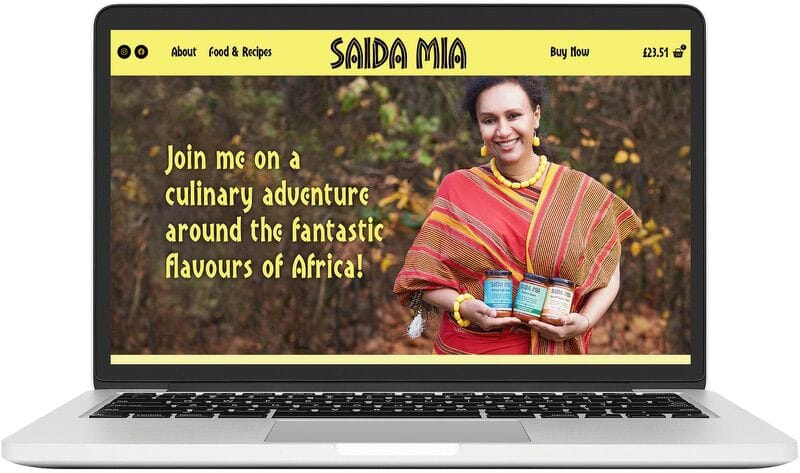 In Summer 2020, COVID left the artisan food and drink community with no festivals to sell at. Within 7 days, in collaboration with the Food Hub group, I launched the Food & Drink Festival Online, setting a trend that was followed by various others!
Response to the Festival was amazing. In 3 months the site had 3,128 users, 4,650 sessions, 3 pages per session, and 3 minutes average time on site. It gained coverage in The Times, The Telegraph, Olive Magazine, London Unattached, Feast Magazine, and Delicious Magazine.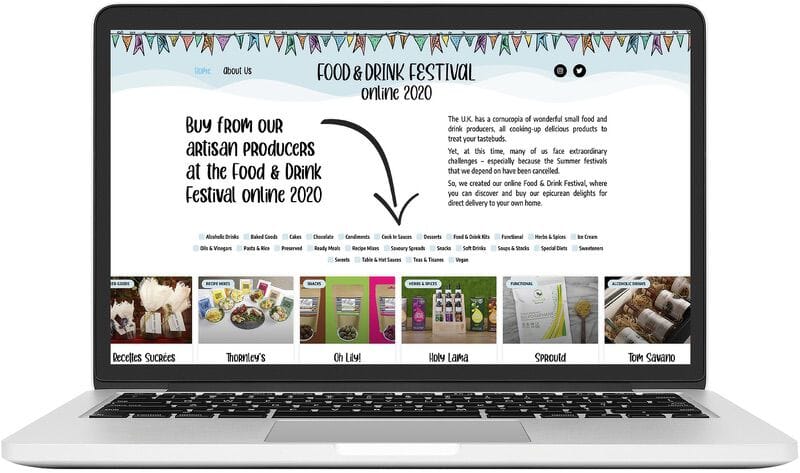 For three centuries Fortnum & Mason Plc has inspired Londoners and tourists with the world's most fabulous foods. Our brief, as part of their major store and brand refurbishment, was to create packaging designs with contemporary twists on Fortnum's Georgian magnificence and fine food values.
I like to find a great story in products and tell it through design. So, my team and I put food-inspired Neoclassical stories at the heart of the new packaging designs.
Slice a pickled walnut in half, and you'll find it resembles a wall pattern typical of the Etruscan style. Our fiery Chinese stem ginger was inspired by the magnificent beast that once sat on top of The House of Confucius in Kew Gardens. And so the story goes on…
For this program of work, my team was rostered alongside two world leading branding agencies – Pearlfisher and Williams Murray Hamm. We redesigned over 20 ranges across 150 SKUs in less than 18 months.
Richard and his team showed us an excellent understanding of our brand, together with some highly creative and well-executed design. Fortnum & Mason Plc. Design and Retail Marketing Manager.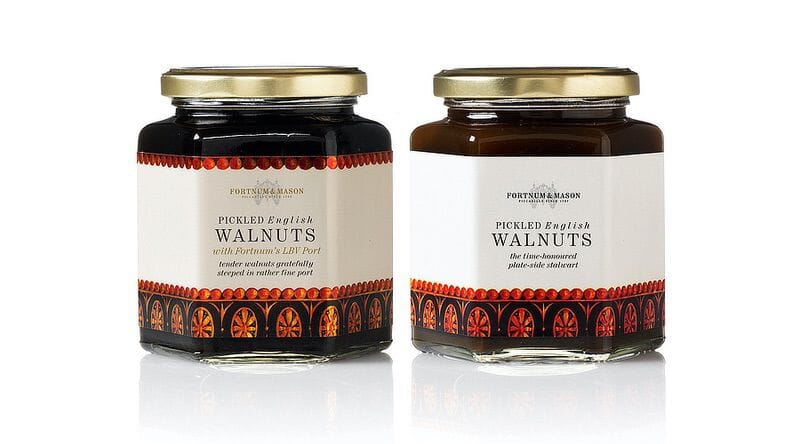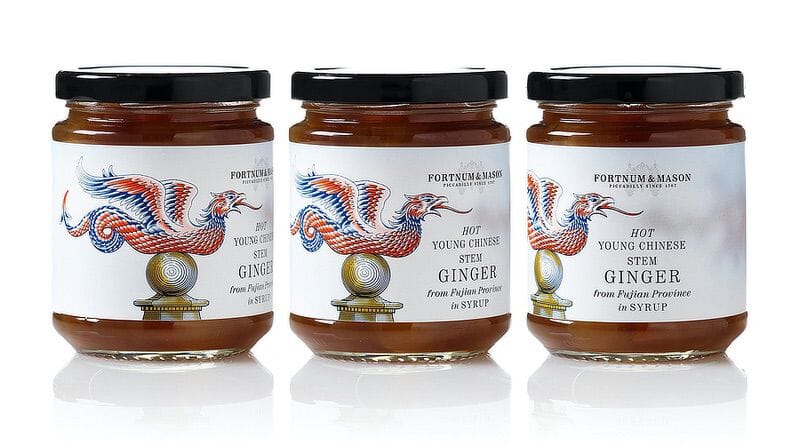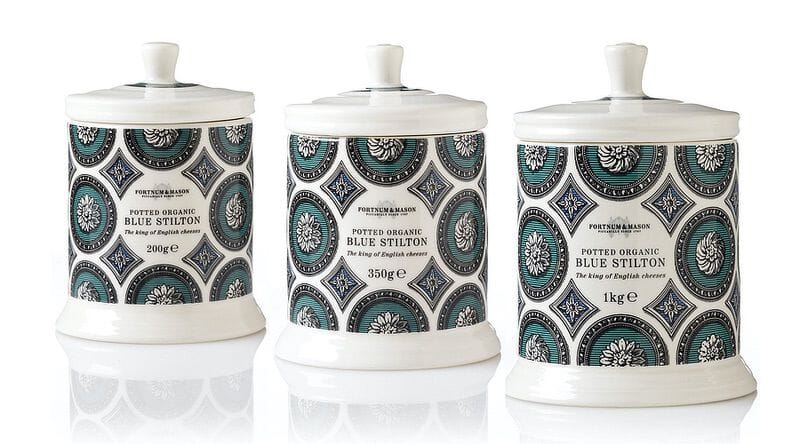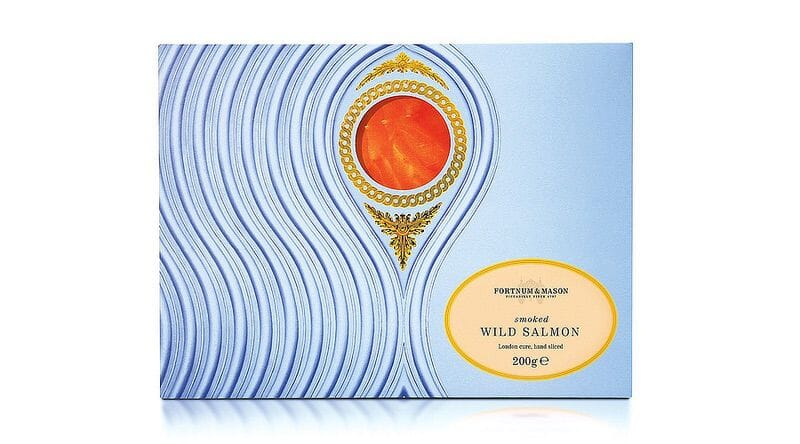 Michelin Star Chef Marc Fosh is the UK's most exciting culinary export. I was asked to conceptualise three product ranges for the FOSH Boutique Gastronomica in Palma, Mallorca. I then developed and launch branded products for the first range of cook's essentials.
To create the Cook's Essentials range, we sourced and selected excellent rices, pastas, Arbequina olive oil, aged balsamic and flor de sal. We created an iconic contemporary identity inspired by the chef's presentation style and product shapes and colours. To impart personality and communicate quality, we created the chef icon. And, to finish, we set the designs on the white backdrop of the chef's serving plate.
The work was broad and involved range conceptualisation, product sourcing and screening, visual and verbal brand identity, packaging design and artworks, structural packaging, and content creation.
Richard's broad involvement in our business resulted in an excellent range of FOSH products with branding that is bold and stylish, and that jumps out as you walk through the store. Chef Marc Fosh.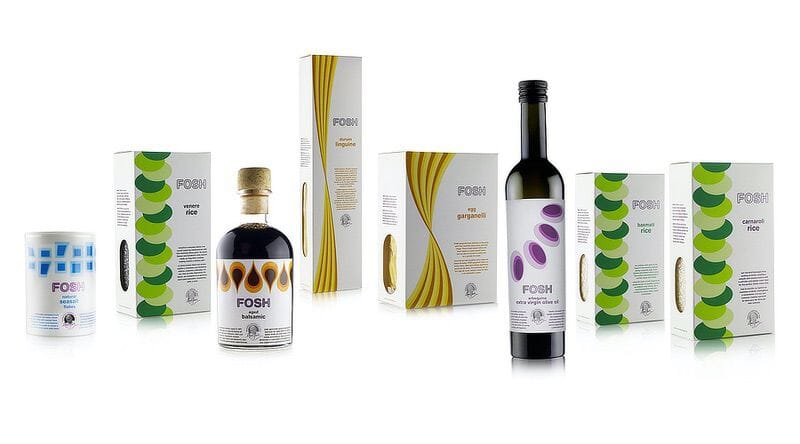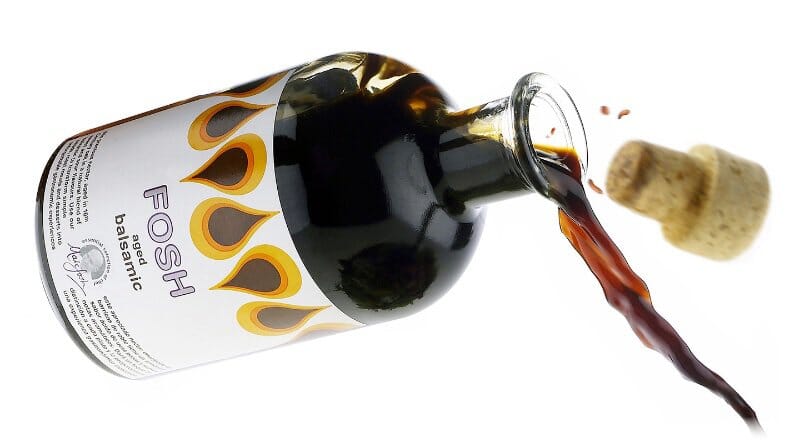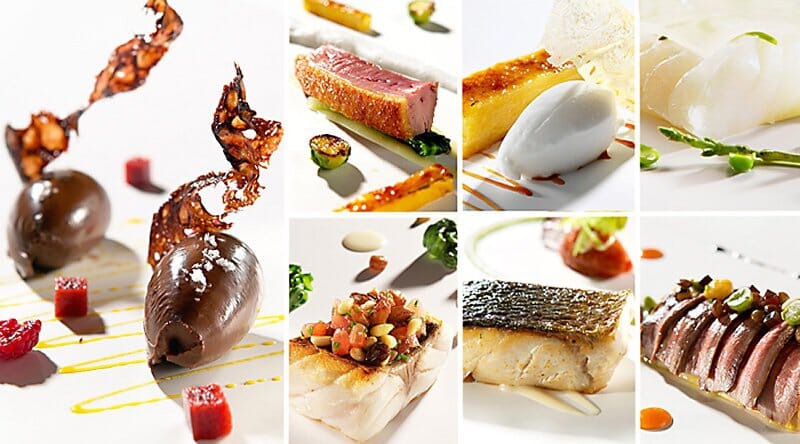 FareShare is the national charity that redistributes surplus food across the UK to charities and community groups that turn it into meals for vulnerable people.
FareShare wanted to modernise their identity to build on their existing image, and communicate the caring contribution the organisation makes to people in need.
My team and I progressed through a classic staged project from stakeholder research, through identity creation, and application across touch points. FareShare's identity is much-loved, and has stood the test of time.
Richard knows how to get to the heart of a brand brilliantly. He and his team enlivened our plans for the organisation and the new identity has received powerful positive reactions from all who have seen it. Marketing Director, FareShare.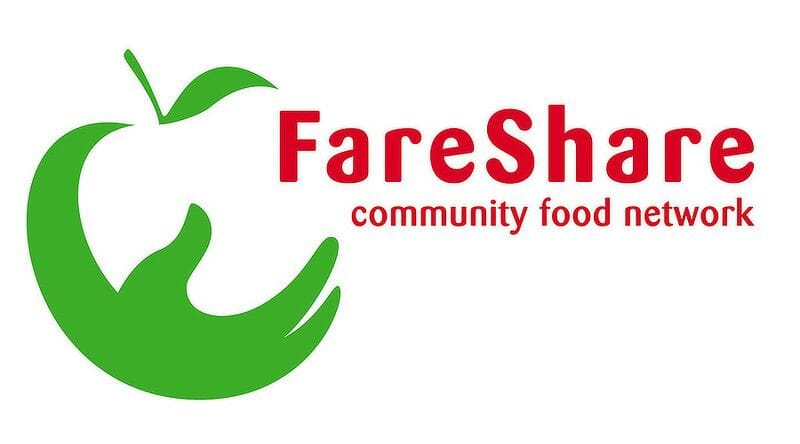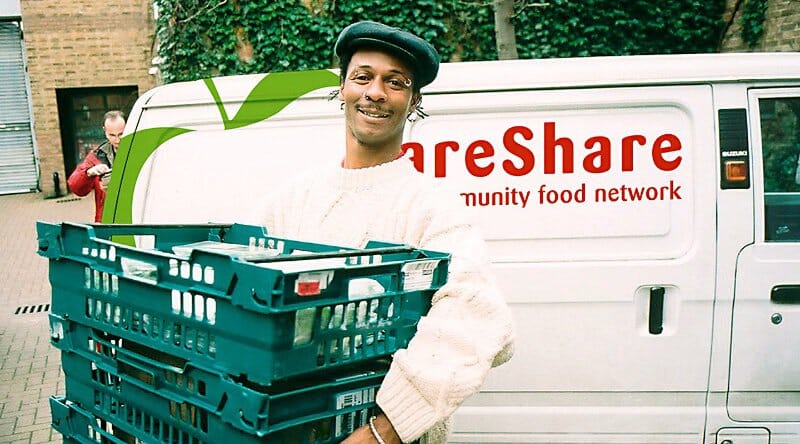 Clarence Court supports traditional breeds kept in their natural environment, and the eggs are a favourite amongst chefs, consumers and the media. We were asked to redesign the packaging for existing and new products and marketing materials.
The Old Cotswold Legbar and Burford Browns are famous for their pastel and deep brown shells, so the eggs became the heroes on-pack alongside the newly illustrated hens. We re-worked elements of the previous packaging to transition to the new design and applied the design principles across innovative egg products.
The newly designed egg packs have outperformed on every level – sales volumes, retailer reaction and the effect on Clarence Court's profile as the UK's leading premium egg brand. Adrian Gott, Clarence Court.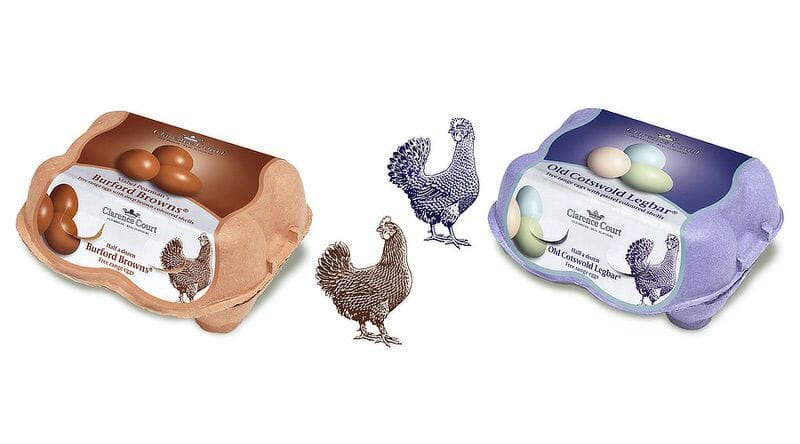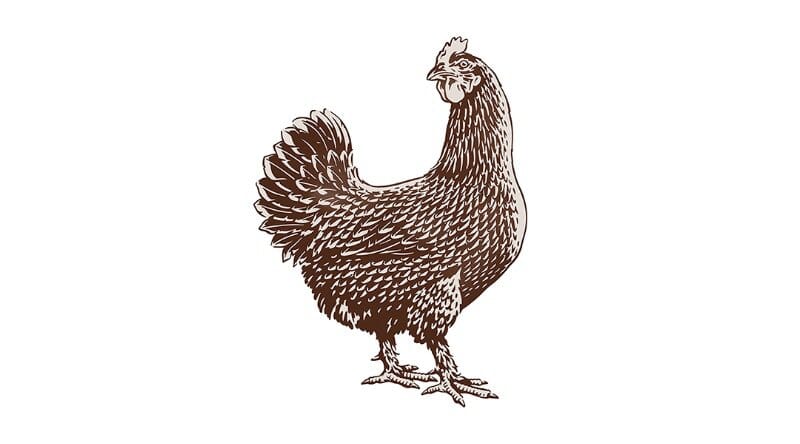 Claire's Handmade make exceptional hand made preserves. After establishing a strong business with home-grown designs, I was asked to elevate the branding as a foundation for growth in a mature market with low barriers to entry.
The new branding brings creativity, and hand made production to life. The hands form the centrepiece of the logo that, on-pack, is printed in silver foil within the differentiating product-coloured pattern work.
Alongside designing the range labels and various marketing materials, I built the business' first eCommerce website; it served its purpose well but has since been superseded.
Richard guided us expertly through our rebranding. We now have fantastic jars and new website, renewed confidence in our brand and a significant sales uplift – one customer went from a few hundred to 25,000 in one order! Director, Claire's Handmade.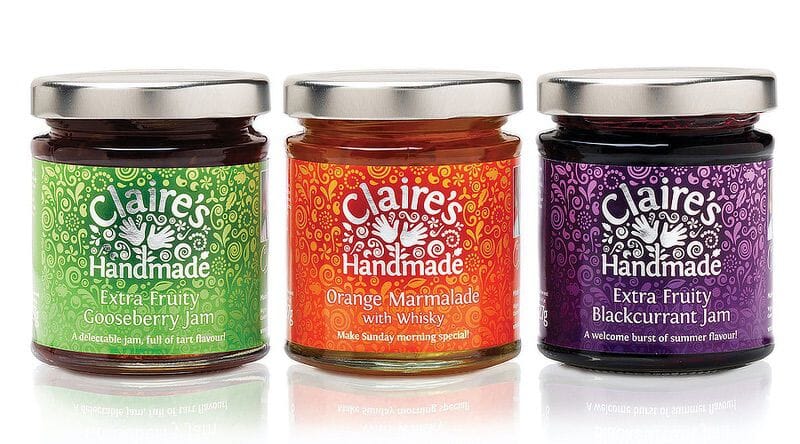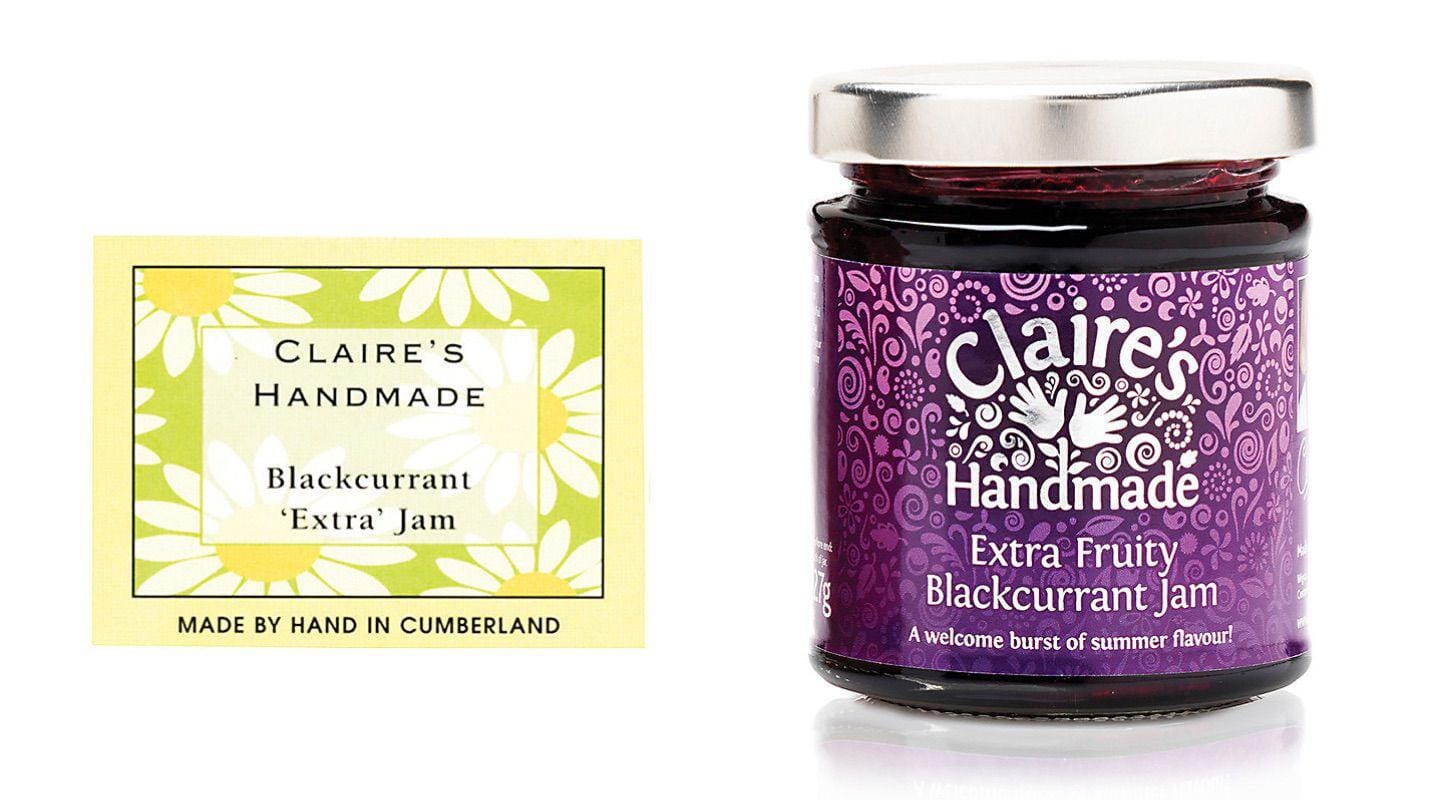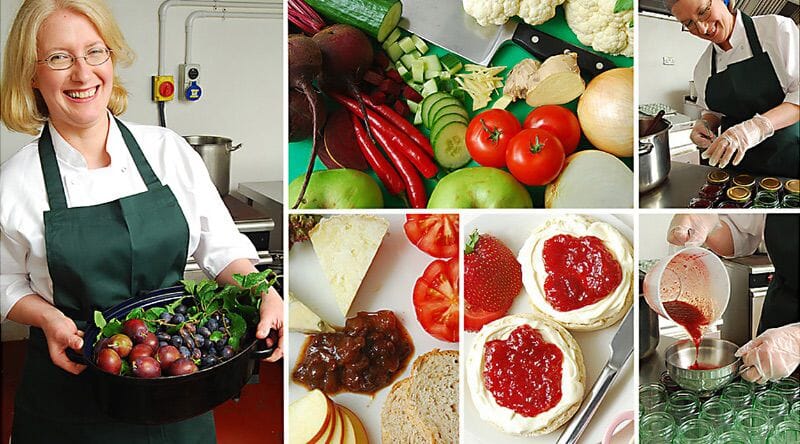 Summer Isles Foods was a long-established Scottish smokehouse. At a time in recent food history when consumers started to explore artisan regional producers, Keith Dunbar's smokery in Achiltibuie was amongst the most admired. The previous branding was holding back potential. I was asked to re-brand the range to build on 25 years of perceptions and present a new image to existing and new trade customers.
A review of Keith's hand-written guest book showed the business' most evocative visual asset to be the view of the Summer Isles. We stylised the photograph to present an emotive and iconic brand image, and re-designed the logo to incorporate the recognised croft icon into a bolder mark.
We worked with Richard because he showed an excellent understanding of what the Summer Isles Foods brand represents and how to portray that on pack. He also knows a thing or two about food, which helps. Keith Dunbar, Summer Isles Foods.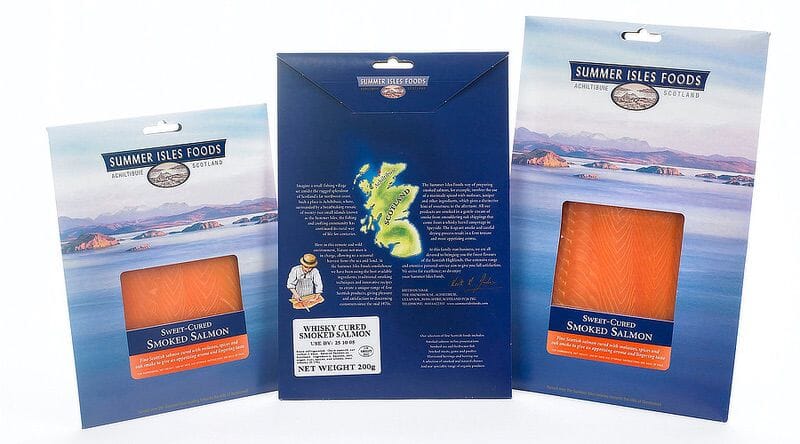 The Tanfield Food Company manufactures ready meals that are pre-cooked in pouches, ready for heating at home. The business wanted to re-position their It's a Free World range clearly into the free-from category. A name was required, and focus groups were part of the process.
Within a tight timeframe, my team and I re-named and re-positioned the range directly into the free-from heartland. The designs were researched, developed, and applied across eight launch products. We art-directed the photography with honest presentations of the pack contents. We applied the new branding across packaging, exhibition panels and literature for launch at SIAL.
Working to a tight schedule, Richard and his team played an invaluable role in re-positioning our free-from range. The new branding has been very well received by all. Marketing Development Manager, The Tanfield Food Company.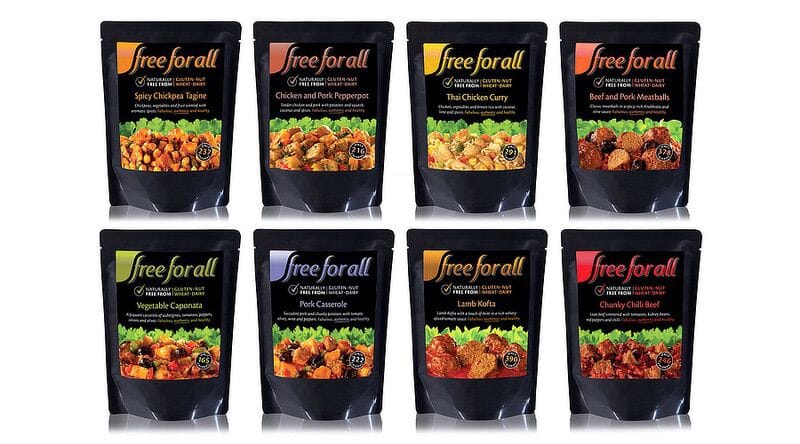 To capitalise on the new HPP cold-pressed technology, the team behind Aartizen wanted to launch a range of juices for retail. I was asked to assist in the product design and create the brand and packaging design.
I helped the Aartizen team through the manufacture scale-up process. I created a contemporary brand and differentiated labels for the four juices. Working with illustrator Hennie Haworth, we hand-lettered the logo and front of pack elements, created the quirky ingredient illustrations and enlivened the technology with the pressed words icon. Silver foil highlights at the top and base of the label finish the presentation with a competitive premium feel.
After working with Richard, I have a fabulous brand and products that are loved by one and all, and I'm ready to build my business. Director, Aartizen.
The wine brand Chat-eu-Oeuf brought a new quirky genre to the category. The team at Patriarche registered the trademark Raisin d'être to capitalise on the trend with 'Raison d'être' meaning 'the reason for being' and the French word for grape being 'raisin'.
We created Jean Claude & Marie Bee brand ambassadors to bring a story to life. The two friendly workers buzz around the sunny vineyards of the South of France. He presents a bunch of the finest grapes to Marie; she sips the soft, juicy blend.
Bees are symbolic in France and especially Provence. Throughout history, the bee has been a sign of industry, creativity, wealth, diligence and eloquence. Napoleon used them to symbolise his empire after his coronation in 1804 with bees embroidered on his silk dressing gowns.
We are all a-buzz about these new designs; they bring our name and concept to life brilliantly! Marketing Manager, Patriarche Wine Agencies.