Campaigns around competitive keywords, and compelling content to grow traffic and engagement over the long term.

I use Ahrefs – the leading tool for SEO and search insights that is trusted by marketers from the world's biggest brands.
Ahrefs crawls the entire web 24/7 (much like search engines do) storing petabytes of information about live websites — how they link to each other and what keywords they rank for in search results.
Every 24 hours the Ahrefs content index discovers 30 million new pages and updates metrics for 350 million pages. The Ahrefs Keyword index contains 11.6 billion keywords across 10 search engines in 229 countries. And, Ahrefs boasts the world's largest index of live backlinks, updated with fresh data every 15-30 minutes.
Ahrefs is powered by seriously big data. Contact me to discuss how we can make it work for your food or drink business.
To discuss your requirements, click the talking turkeys and connect by phone, email or social platforms.
Alternatively, arrange your free reports below.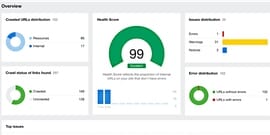 Site Audit
Overview of your site's health score, various URL metrics, and on-site issues. Prioritised into errors, warnings and notices to help you improve website performance.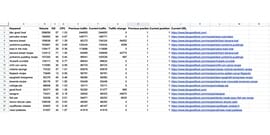 Top 20 Keywords
Spreadsheet of your website's top 20 keywords and metrics including search volume, ranking difficulty, page traffic volume, your site's ranking position and more...
Top 20 Backlinks
Spreadsheet of your TOP COMPETITOR'S top 20 keywords and metrics including referring domain/page site data, URL data and more...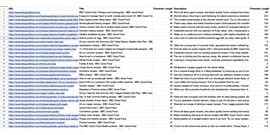 Site Meta
Spreadsheet of your site-wide page meta titles and descriptions, to help you entice searchers to choose your page over other search results.